Dramatic Suspension
In dissecting the following interview with Carl Sagan, a multifaceted narrative unfolds, revealing a web of manipulation that extends far beyond the realm of science fiction. While Sagan's conversations on space exploration missions and technological advancement are presented as intellectual inquiries, they serve a larger purpose – that of cultivating 'dramatic suspension.' This phenomenon perpetuates a cycle of anticipation for cosmic revelations and advancements, akin to the expectation of miraculous events like the return of religious figures or the bestowal of gifts by Santa Claus. Sagan deftly navigates this landscape, weaving narratives that cast space exploration as factual endeavors while masking the underlying agendas.
From the unfeasible notion of radio signals bridging vast cosmic distances to the racially biased and simplistic representations on the Pioneer 10 plaque, Sagan's narratives are elements of a broader orchestration. They contribute to the colonial cosmology's narrative that glorifies technological progress, elevates state-sponsored exploration, and even bestows undue credit upon inept and corrupt politicians. Through a lens of critical analysis, Sagan emerges not merely as a science communicator, but as a conduit for disseminating meticulously constructed fictions that control public consciousness and expectations.
Sagan's Role in Shaping Nonsensical Cosmology
This interview clip with Carl Sagan provides a glimpse into how elements of the modern colonial cosmological narrative are intricately woven with political agendas and fictional storytelling. As a prominent mainstream science propagandist, Sagan's claims offer insights into how influential characters manipulate public perception unverifiable just-so stories.
Our analysis shows how speculative, nonsensical cosmological fictions have been used to confuse reality and illusion, directing public perceptions. Tales that glorify the state as the ultimate explorer of the universe are used to craft and control the public's sense of cosmology.
We examine this interview to reveal aspects of the intricate web of manipulation that operates within the dominant, often unquestionable, and nonsensical colonial cosmology. Sagan's words show that his role transcended that of a benign science communicator. Like many others before and after, Sagan operated as an agent of political agendas, and the fiction that modern states are exploring the universe for humanity.
The interview serves as a lens through which we unveil the narrative techniques employed to control collective understanding and foster a sense of dependence on state-driven exploration. We challenge the conventional portrayal of Sagan as an educator and prompt a deeper examination of the intricate mechanisms that underpin the manipulation of knowledge, science, and storytelling to serve political and social control. In a world where the lines between fact and fiction are blurred, our objective is to deconstruct these narratives and encourage critical evaluation and analysis, empowering individuals to discern between genuine knowledge and carefully orchestrated narratives.
Sagan's Manipulation of Belief: From Laboratory Origins to Celestial Chemistry
The conversation with Sagan soon shifts towards avenues of research purportedly aimed at uncovering extraterrestrial life. Sagan deftly navigates the narrative, directing it to the realm of laboratory-driven speculations on the origin of life. This maneuver, again, perpetuates what I call the dramatic suspension among believers in space exploration — they are forever waiting for the revelations that space agencies will unveil, expecting that their lives, and the whole world will change for the better. At the very least, they hope that all the work, and the funds that go into space exploration tales, will eventually take humanity out into the cosmos. 
Sagan's way of thinking supports the naïve modern notion that wielding control over nature is a form of advancement. He suggests that life's origins can be artificially gleaned from and even manufactured through laboratory work, a proposition that borders on the absurd and comes across as more comedic than plausible. This theatrical idea, however, serves as a critical pillar in the state's elaborate cosmological fiction. 
Sagan proposes that unraveling the mysteries of the universe hinges on scrutinizing the chemistry of other planets. While the suggestion to analyze celestial bodies' organic chemistry might seem ludicrous, it plays a pivotal role in the grand narrative of state-sponsored cosmic exploration.
While the idea of examining the organic chemistry of celestial bodies might sound strange, it actually has a significant role in the big picture of government-sponsored space exploration. Today, space narratives are steering towards convincing the public that using remote tools and fancy spectrography, space probes can figure out what distant planets are made of.
This approach is quite different from how we understand things on Earth, where we usually have to directly interact with substances to truly understand them. This raises a question: Why are we so interested in knowing which elements are more abundant on certain planets or around specific stars? It's hard to find a solid reason why this knowledge would matter or be useful, especially for regular folks like us. It's almost like an attempt to find reasons for claims that aren't really backed by much evidence.
The question of who gains from these intricate narratives is quite perplexing. Understanding the makeup of distant planets doesn't have a direct impact on our daily existence. It's almost like the act of disseminating this information contributes to the continuous storytelling and provides incentives for those involved in spreading it. This cycle seems to serve specific agendas, but it leaves us wondering about the genuine purpose behind these efforts.
Given these evolving space tales, an important question arises: Why are we so focused on talking about the remote analyzing abilities of space probes when this information doesn't have much practical value? This mystery encourages us to dig deeper into the motivations behind these claims and to think critically about the true reasons driving these narratives.
The staunch believer remains patient indefinitely, anticipating the moment when a proclaimed authority validates the existence of extraterrestrial life through the revelation of a particle or compound detected remotely from millions of miles away. For the believer, the mere assertion holds substantial weight as evidence. Despite their seeming improbability, these notions play a crucial role in the overarching cosmological tale upheld by the state. This narrative, in its entirety, functions to advance the state's interests, while simultaneously enhancing the perception of incapable and morally compromised political figures.
Hence, the colonial cosmological framework hinges upon public-facing personalities who present these narratives as concrete truths, molding the way the public views them as authoritative figures, all the while concealing the fictional essence of their discussions. This mirrors the intricacies observed in present-day politics, further emphasizing the parallel dynamics at play. The colonial cosmology unduly aggrandizes mainstream media actors and inept politicians. For instance, people who still believe the Americans landed on the Moon in 1969 are unwittingly glorifying Richard Nixon, known around the world as a crook and liar. In general, this web of fiction, paraded as reality, mirrors the mechanics of contemporary politics, perpetuating control through a blend of manufactured facts and paradoxical myths.
Speculative Narratives and Technological Dreams
Riffing on the speculated attributes of advanced technologies found within theoretical civilizations, Sagan inspires individuals to reflect upon similar narrative constructs, and to internalize the ingrained assumptions entwined with these ideas. Sagan leverages historical predictions of technological progress to support his narrative, establishing a continuum of speculative discourse that resonates with the overarching agenda of cosmological control and the myth of continuous progress.
Sagan's limitations lay in his inability to sow skepticism regarding the space exploration narratives propagated by the government. This functioned as a cornerstone of his public persona. The perceived harmony between official space presentations and Sagan's reflections preserved the illusion that his accounts resonated with scientific logic for the passive audience.
Across the span of his career, Sagan consistently maintained a prominent presence within the realm of mainstream media. His role encompassed disseminating a contrived cosmological narrative. Yet, the elevation of his visibility, not stemming from extraordinary expertise, laid bare his function as a propagandist. He was strategically deployed to capture media focus, amplifying state-sanctioned narratives in the collective psyche and the associated mechanisms of control.
Sagan's narrative prowess skillfully propagated the belief that there exist viable pathways for establishing contact with speculative advanced civilizations. This nurtured perception, in turn, fortified the notion of expedited and progressive state-driven advancement. Spanning concepts ranging from radio communication and space probes to the more speculative realm of teleportation, Sagan meticulously wove a narrative rich in potentialities. While candidly acknowledging the inherent uncertainties entwined with these notions, he adeptly explored their conceivable outcomes. Beneath the surface, the underlying mission of colonial cosmological constructs becomes apparent: to uphold the belief that space agencies hold the blueprint for ushering in a cosmic renaissance.
From Sagan to Tyson: Continuity Amid Controversy
Throughout the interview, Carl Sagan steers the public to take seriously the science fiction-fantasy notion that advanced civilizations live in spherical planets that orbit other suns, and that they are waiting to be contacted or actively trying to contact us. His discourse and demeanor do not express genuine contemplation of nature nor do they consider other-than-Western ways of knowing. Rather, they are tailored to perpetuate the colonial worldview, one that is so authoritarian and ingrained that no deviation from it seems to be allowed.
The colonial cosmological perspective is made dominant with the promotion of simulated images, presented by alleged authorities as real depictions of places far beyond our world. This diversion captures people's focus, drawing their attention away from vital issues that need addressing here in the real world. 
Imagine that, given the rich history of various other cosmological perspectives, shamanic, ancient and indigenous, it was mostly Carl Sagan who was considered a trusted authority in American households for as long as he was alive. With a consistent presence in the mainstream media, he spoke to an audience that sat back and absorbed his tales passively. Now, this role has been passed down to Neil deGrasse Tyson, a controversial character on his own right — having been accused of date raping multiple women, he still somehow holds credibility among space believers. See below our previous live sessions that focused on Neil deGrasse Tyson.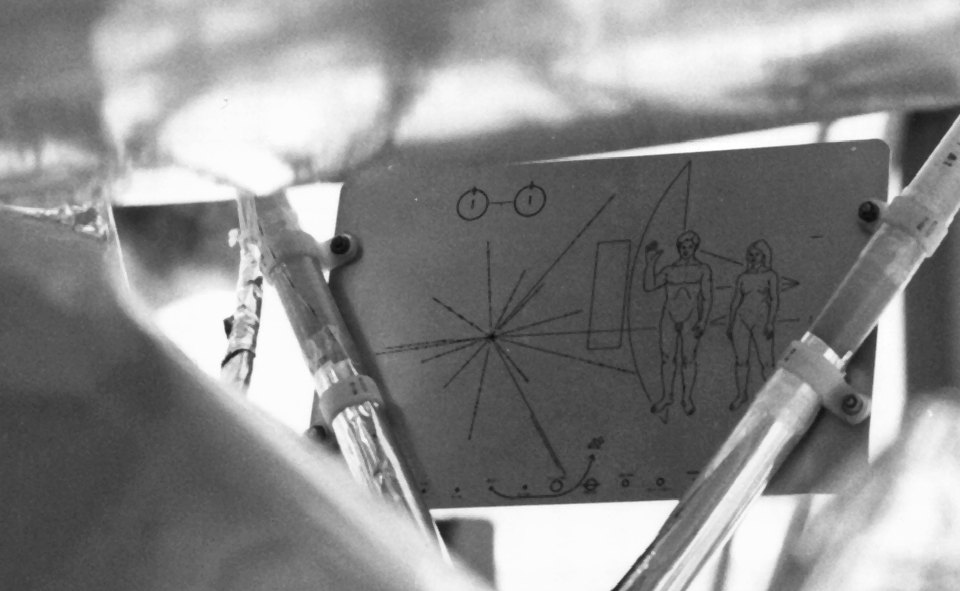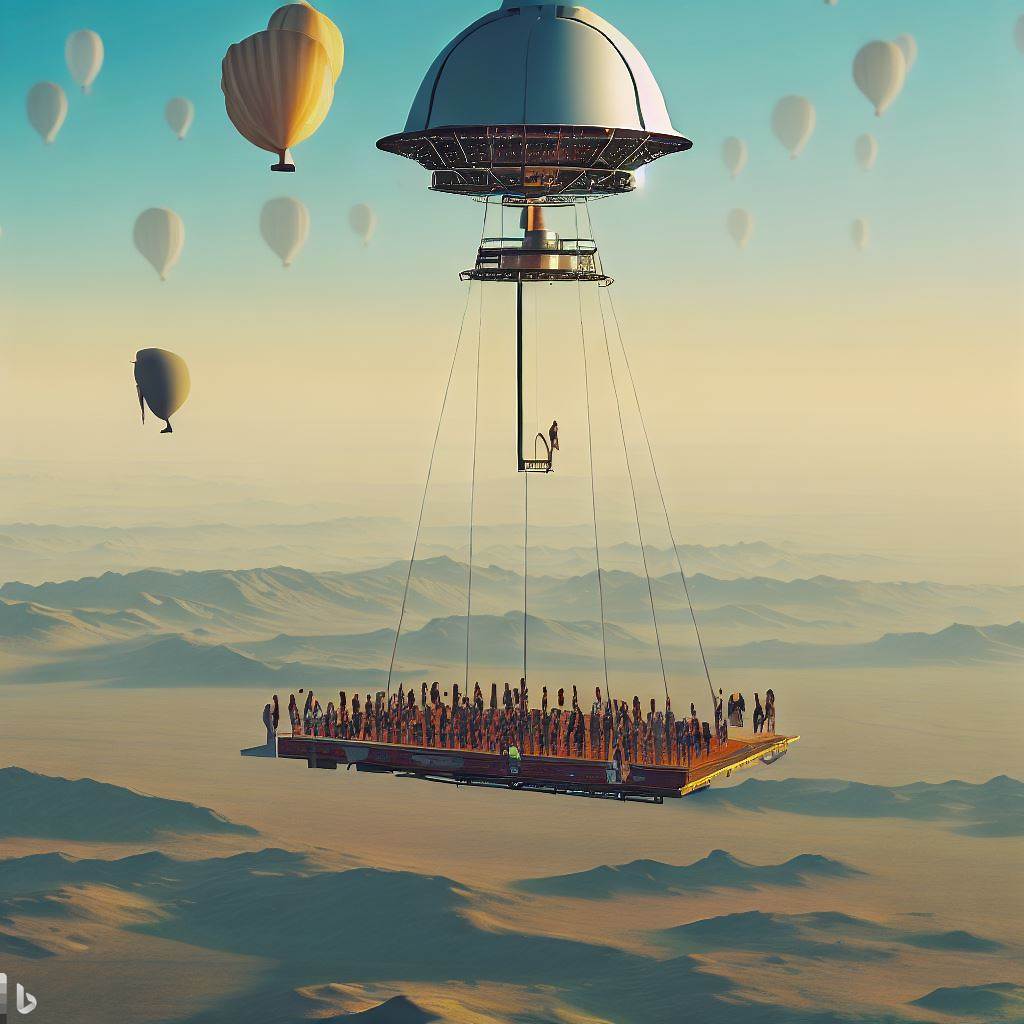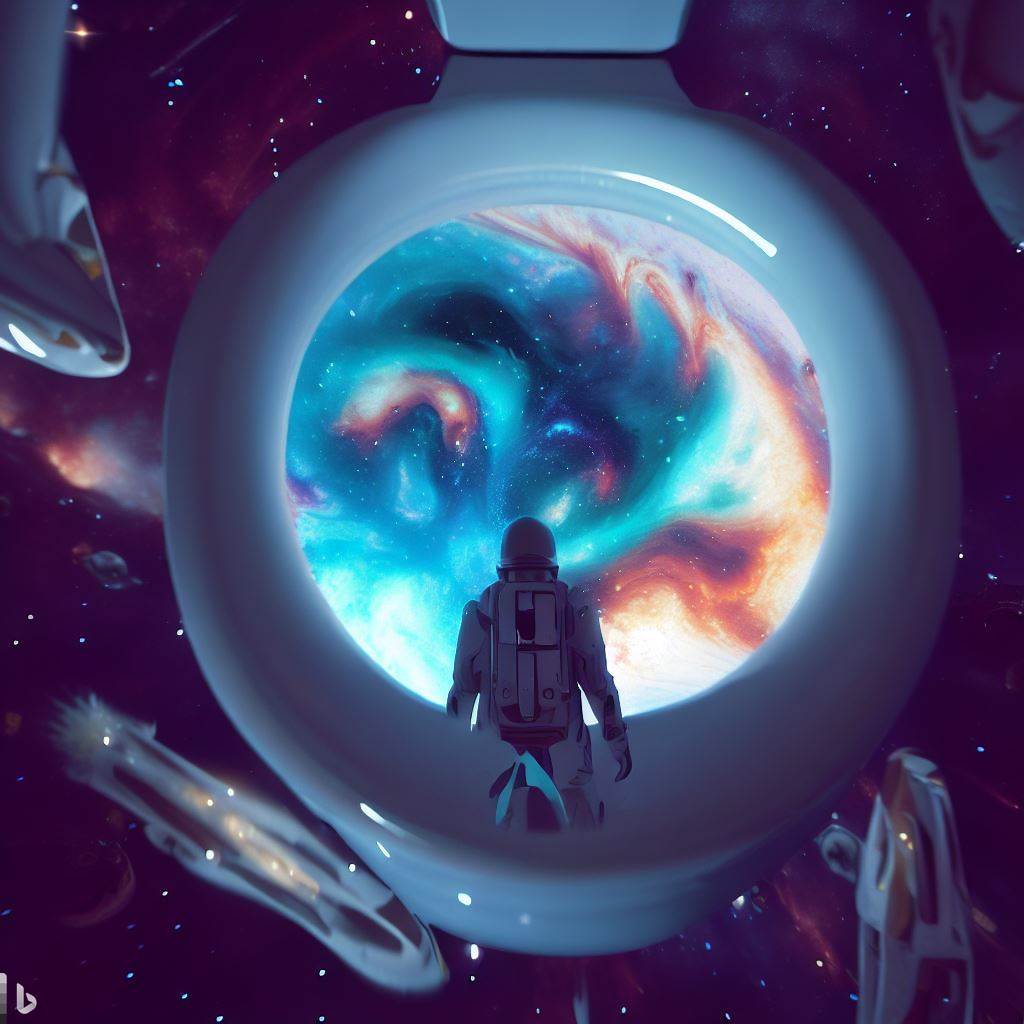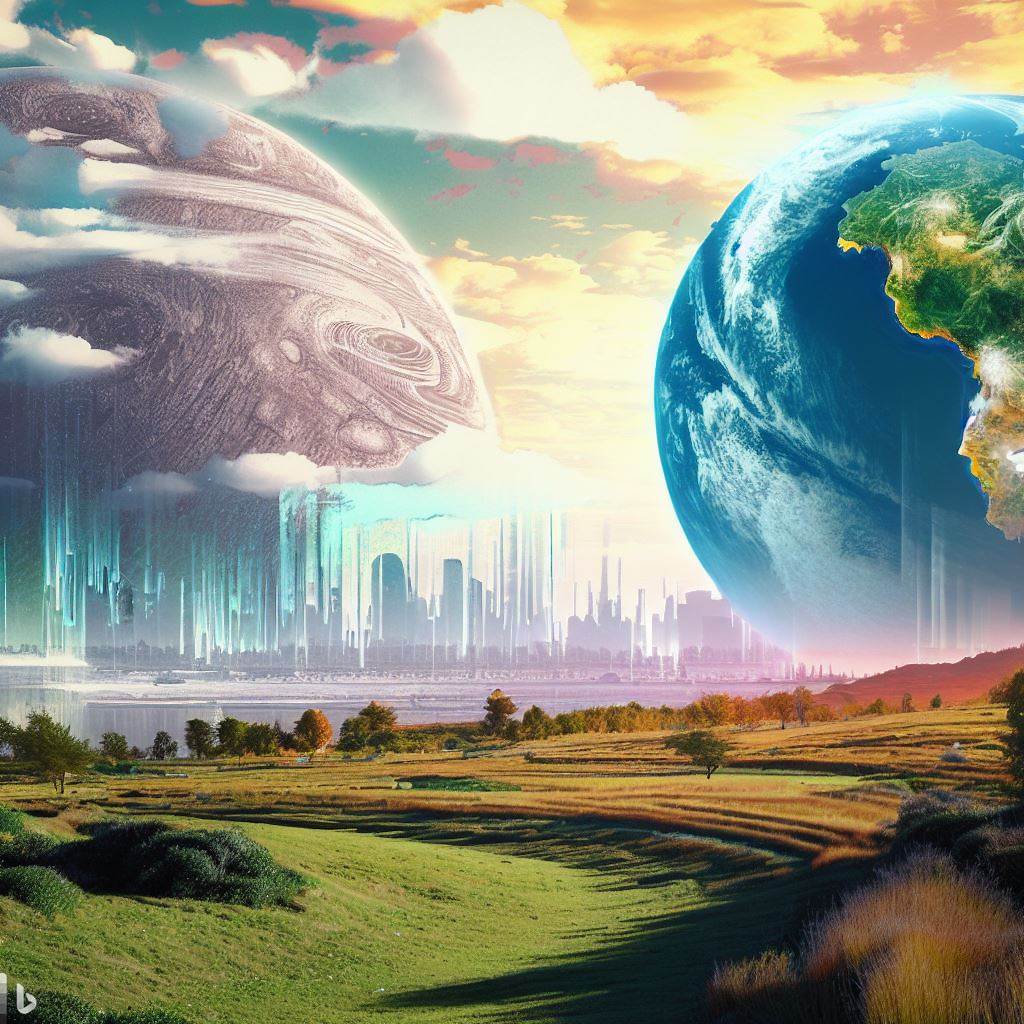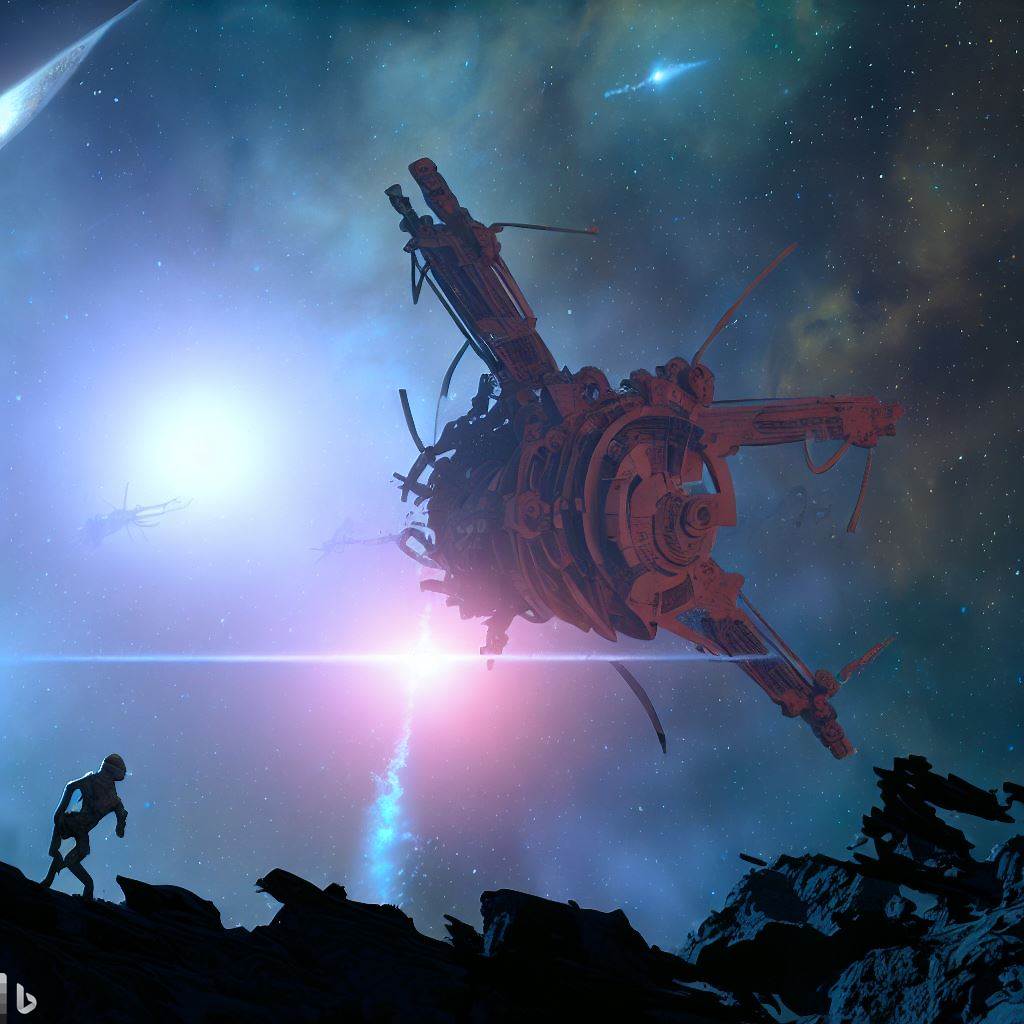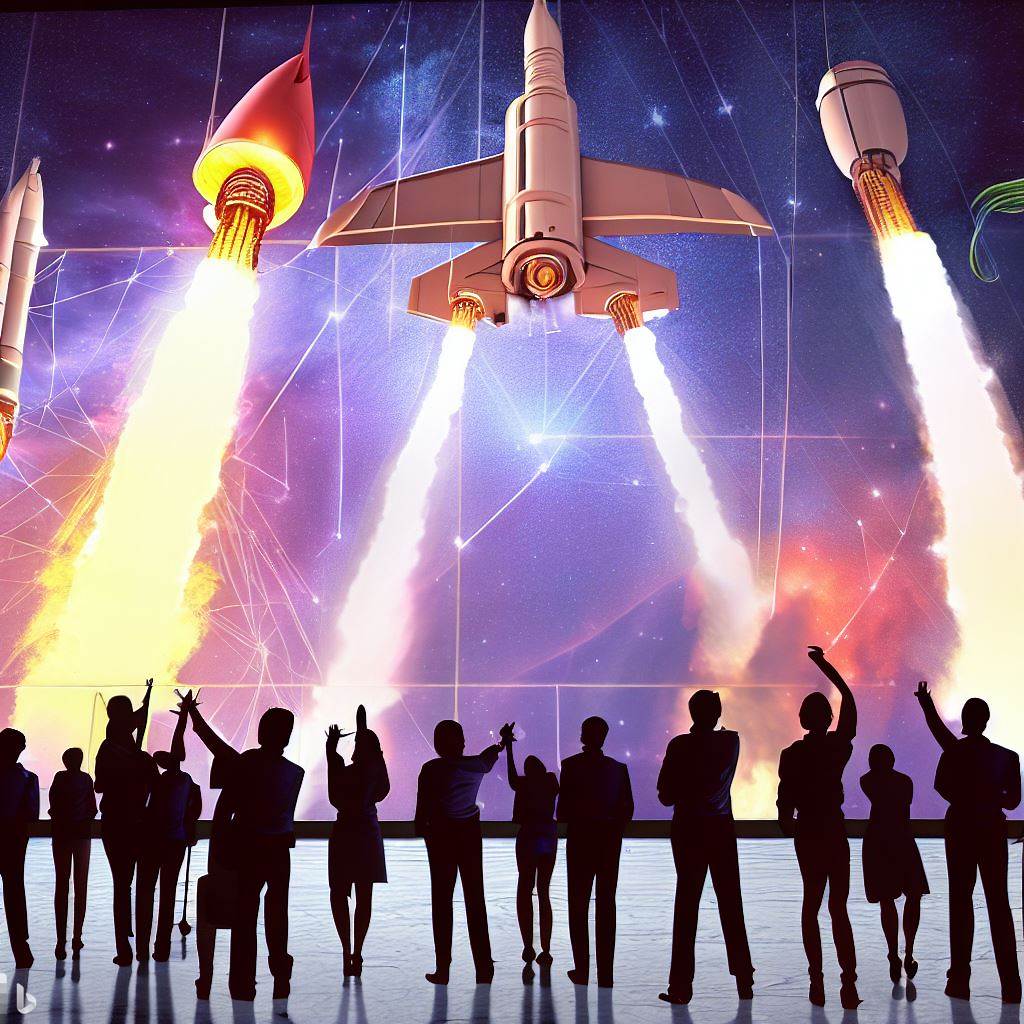 SEXUAL MISCONDUCT ALLEGATIONS AGAINST NEIL DE GRASSE TYSON:
Neil deGrasse Tyson is a prominent astrophysicist and science communicator known for his work in popularizing science and his role in television shows like "Cosmos" and "StarTalk." However, he has also faced allegations of sexual misconduct. Tchiya Amet El Maat, a natural health therapist and wellness coach, accused Tyson of sexual assault during a Q&A event in 2010. She claimed that Tyson had assaulted her during his time as a teaching assistant at the University of Texas in 1984. Her allegations were not widely covered at the time.
Years later, in 2018, two more women, Katelyn Allers and Ashley Watson, came forward with allegations against Tyson. Allers, an astronomer, accused Tyson of inappropriate behavior at an event in 2009, while Watson, a former assistant on Tyson's "Cosmos" series, alleged he made inappropriate advances toward her. These allegations gained more attention in the context of the Me Too movement.
Amet's initial confrontation in 2010 was largely unnoticed, but her actions paved the way for subsequent accusers. She later shared her story on social media and blogs, and her voice gained more prominence when Watson and Allers also came forward. Tyson has denied these allegations and provided counterstatements. Despite the controversy, Tyson continues to be a prominent figure in science communication, although the allegations have raised questions about the intersections of power dynamics and accountability within the scientific community.
SOURCE:
Bradley, B. (2018, December 5). In A Crowded Theater, She Accused Neil DeGrasse Tyson Of Rape. Eight Years Later, Her Story Is News. The Huffington Post. Retrieved from [https://www.huffpost.com/entry/neil-degrasse-tyson-rape-accuser_n_5c057f3ae4b0cd916faed7f8].
Cosmic Communication Dilemmas: Sagan's Speculative Notions and Dispersed Radio Signals
Carl Sagan soon shifts the conversation to the Pioneer 10 spacecraft and the plaque it allegedly carried off into space. He explains that the plaque is intended as a kind of "cosmic greeting card" in case the spacecraft is ever intercepted by an advanced alien civilization. He details the plaque's design and its potential significance as a symbolic artifact that could outlast Earth itself. 
Sagan said: "if there are other civilizations which are older than our own and have got much further than we have they must have very advanced technologies and I wonder what forms these technologies take."
Sagan peddles the idea of civilizations progressing beyond our own in terms of technological advancement. This concept revolves around the unproven belief that civilizations evolve over time, due to technology, ignoring moral values and people's philosophies of nature, and history itself. Ancient cosmological accounts, as seen in works like Hesiod's writings, the Mahabharata, and some Shamanic oral traditions, recount cycles of time where destruction and rebirth are recurring themes, prompting a fresh beginning.
The idea that civilization progresses on a single line towards better and better stages adheres to the spurious logic of Darwinian evolution and Marxian communism as popularly understood. This notion is also aligned with the overarching modernist and imperialist narrative of continual progress. It asserts that civilizations are on an unceasing trajectory toward enhanced mastery over nature and life, leading to implausible scenarios. This caters to the sensibilities of science fiction enthusiasts who correlate progress with urbanization and technological dominance.
Sagan downplays the significance of a balanced coexistence alongside and as part of nature and a deeper understanding of the Earth's own rhythms. Instead, he fosters the glorification of the state as the harbinger of an ever superior, promising future. For him, our aspirations for a better life depend on governmental-corporate-"scientific" authority, despite the observable reality that governments and their corporate counterparts are primarily motivated by self-interest and exploitation, and use slogans and other tricks to contain people's ability to critique, participate and change. The colonial government, the most obsolete form of organization ever invented, has misled the public into believing that their so-called right to vote makes a significant impact, while in reality, it functions as a theatrical device that sustains its parasitical tendencies.
By promoting the idea of inexorable progress, Sagan's speech perpetuates the state's authoritative role, encouraging the public to invest hope in a future constructed by institutions that may not have the welfare of people at heart. In essence, the narrative acts as a tool to extend the dominion of the state and consolidate its control over collective aspirations and expectations.
The conversation goes deeper into how space exploration missions are presented. Sagan's part in shaping these narratives becomes clear – he crafts stories that make these missions seem real. 
Sagan says, "we've been talking about contact either by radio or direct physical contact by space probes but there might be other means of doing it"
It's crucial to consider the accuracy the assumption that radio signals from Earth could be detected and interpreted by civilizations distant in the cosmos. In reality, radio signals propagate as waves and experience a phenomenon called diffraction, which causes them to spread out as they travel through space. This spreading leads to an exponential decrease in signal strength over distance, making the idea that far-off civilizations could perceive and comprehend our radio signals unrealistic.
Yet, this very notion forms a cornerstone of Sagan's narrative framework, often interwoven with the colonial cosmology. This concept is also prominent in Sagan's film "Contact," where the opening sequence suggests that radio signals, powered to a specific intensity, would propagate infinitely through space until intercepted. This portrayal, while captivating, defies the established laws of physics and remains a product of speculative fiction. Although it resonates with adherents of space-centric viewpoints, this notion stands in contrast to empirical observations. Rigorously assessing and validating the credibility of assertions is an essential aspect of discerning truth. Amidst the allure of speculative fiction, the critical pursuit of distinguishing the plausible from the speculative remains paramount.
Extraterrestrial Encounter: Pioneer 10's Paradoxical Premise and Narrative Instrumentality
Sagan continues to build up the lore around the Pioneer 10 spacecraft, claiming it serves as humanity's  'greeting card.' He claims: 
"Pioneer 10 is the first interstellar spacecraft of mankind… have a kind of cosmic greeting card on it in the remote contingency that it were at some future time to be intercepted by some advanced civilization"
The audacious assertion that the United States, in conjunction with its cosmic science fiction narrative, represents the entirety of "mankind" or  "humanity" is profoundly preposterous. This declaration, despite its implausibility, endures even within modern discourse, with space agencies unapologetically invoking it. The lavish allocation of public funds to elaborate productions, coupled with the audacity to claim that these undertakings speak for the entire human experience, regardless of consent or awareness, is indeed astounding.
The manipulation of representation within the context of the colonial cosmology remains a persistent phenomenon, fostering the illusion that a singular nation or entity wields the authority to vocalize the collective human experience. The perpetuation of this construct is remarkable, particularly when there are academics who are able to dissect such slogans and critique the epistemological shortcomings that lie beneath them.
The ability of colonial cosmology propagandists to elude scrutiny for decades, while deploying such sweeping assertions with impunity, is a noteworthy phenomenon. This circumstance stands out, especially given the presence of scholars capable of deconstructing such narratives. Such scholars possess the tools to unravel the intricate web of epistemological implications inherent in such claims. Nevertheless, the persistence of this audacious stance continues to evade rational critique.
It is worth noting that the Pioneer 10 plaque is clearly racially biased. It features a depiction of a white man and a white woman, which betrays the colonial-eugenicist racism of space agencies and their propagandist at the time. Now, space agencies that cater to Anglophones try to feign inclusivity by promoting non-white and non-male actors, while avoiding any sign of cosmological diversity. 
The notion that the Pioneer 10 plaque is a greeting card, albeit one with racial bias and a rudimentary depiction of nature. raises a valid question: why would any highly advanced intelligence regard it seriously or find it captivating if we, the people, consider it absurd? The incongruity of such a plaque being perceived as meaningful communication by beings we consider intellectually superior casts doubt on the very premise of its efficacy.
Furthermore, the plaque's simplified portrayal of atomic theory should appear rudimentary and uninformative for any hypothetical extraterrestrial recipients. The plaque's alleged effectiveness as a meaningful form of communication with advanced intelligence is obviously fictional.
The underlying premise, suggesting that a relatively small probe like Pioneer 10 could encounter advanced extraterrestrial intelligence faster than those beings could locate Earth within the vast cosmos, is paradoxical and implausible. Following the Pioneer mission, a new chapter unfolded with the Voyager probes employing the golden record narrative, an advanced form of this kind of propaganda. Notably, Carl Sagan continued to play a pivotal role as its primary spokesperson, further embedding the colonial cosmology's influence.
The concept of a probe outpacing extraterrestrial beings' ability to pinpoint Earth's location becomes patently paradoxical. This glaring contradiction underscores the probe's fundamental function as a narrative tool, rather than a plausible means of genuine contact. The impracticality of these space probes searching for aliens is comparable to believing in fantastical figures like the Easter Bunny or Santa Claus. Despite the sheer implausibility, individuals have been gradually conditioned to accept any probe endorsed by the government and its affiliated actors.
The space probe functions as a narrative tool within the fictional framework of space exploration. Its primary purpose revolves around magnifying the state's glorious colonial exploration fictions in the minds of believers.
The population of believers expects that some upcoming television extravaganza will disclose a groundbreaking cosmic revelation. This engenders an atmosphere of heightened expectation and collective imagination, effectively reinforcing the prevailing narrative of the colonial cosmology. This narrative thrives on citizens' dependency, a systemic incapacity to critically assess claims, and the inherent sense of dramatic suspension that it perpetuates.
Decoding the Colonial Cosmology: Narratives of Control and the State-Endorsed Religion of Space Exploration
Sagan's discourse on civilizations, space missions, and communication is characterized by pre-scripted rhetoric and recurring slogans, meticulously crafted to serve an agenda of cosmological control. This highlights an intentional blurring of lines between factual reality and fictional constructs, strategically harnessed to manipulate collective understanding.
Sagan played an important role as propagator of the colonial cosmology—a way of perceiving the world and thinking that venerates space exploration as a form of state-sanctioned glory. Operating as an almost religious devotion to space-faring, this cosmological doctrine perpetuates its influence by countering dissent with irrational assertions and spurious evidence. Sagan's interviews are not merely conduits of scientific communication, but strategic vehicles engineered to consolidate political control and social conformity.
In this radical interpretation, the interview with Carl Sagan emerges as a portal into dissecting the orchestrated manipulation of knowledge, science, and narrative for the purpose of socio-political dominance. This analysis questions the traditional portrayal of Sagan as a neutral science communicator, revealing a multifaceted role entrenched in shaping public consciousness.