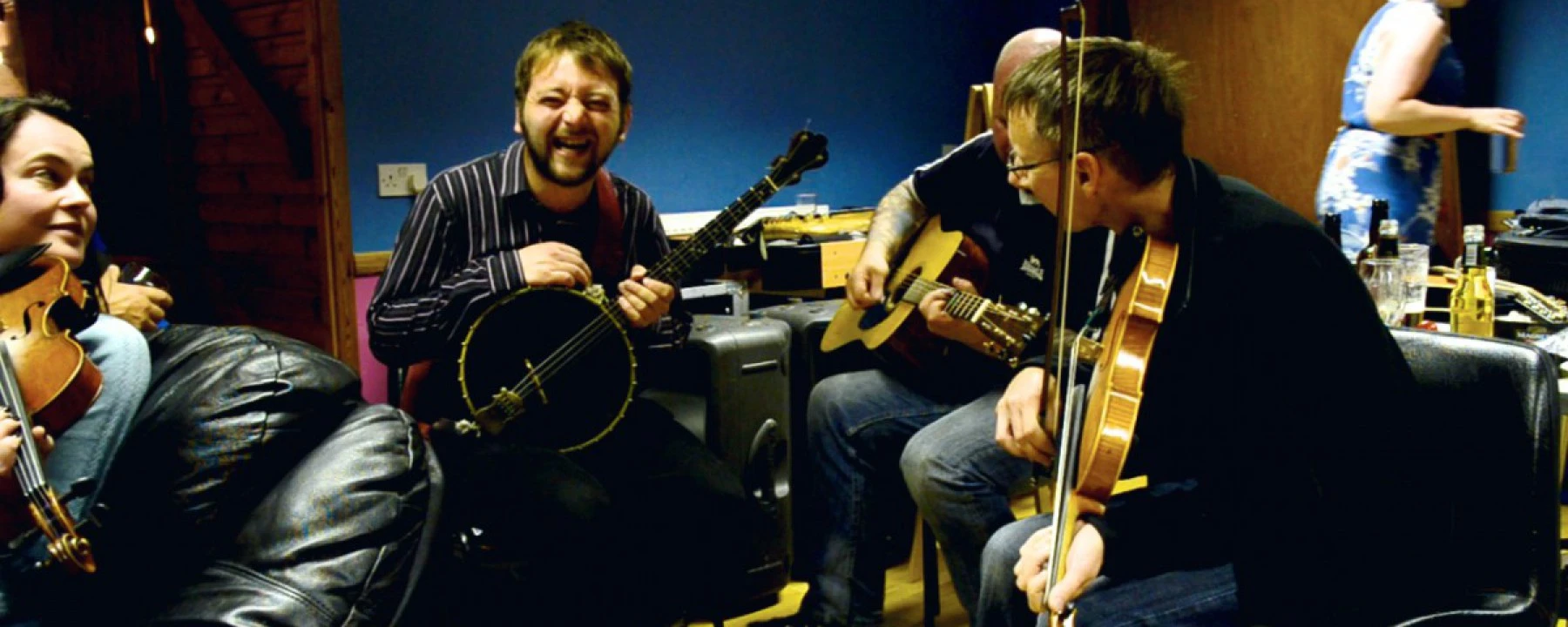 Welcome to a captivating journey into the heart of Shetland's rich musical heritage, where traditions and community intertwine in a harmonious dance. Explore the inner workings of Shetland's epistemological tradition of music-making, the Spree. 
The Spree Tradition
Imagine a place where music transcends mere notes and melodies to become a way of knowing and being, shared across generations. The Spree isn't just about music; it's a tapestry that weaves together social experiences, horizontality, interpersonal knowledge, and nuanced character appreciation. It's a fluid, living entity that defies static definitions, rooted in the dynamic interplay of personal expressions and shared principles.
A Community of Harmony
At the heart of Shetland's musical landscape lies the concept of horizontality, an ethos that welcomes people of all ages, backgrounds, and skill levels. This spirit of inclusivity fosters a close-knit social support network, where individuals aren't confined by competitive individualism but thrive in an environment founded on equality and collaboration. The Spree tradition acts as a unifying force, binding locals and outsiders alike in a celebration of creativity and shared values.